When it comes to garage door installations and repairs in Exeter, nobody offers better service or value than Alliance Garage Doors Ltd. Operating from our office in nearby Newton Abbot, we are regular visitors to the town, fitting hundreds of garage doors over the years we have been in business. From side-hinged garage doors and roller shutter doors to sectional roller doors and up-and-over garage doors, we have something for everyone, either in stock or available to order.
Garage Door Services in Exeter
As your local, reliable garage door specialists, we have much to offer the people of Exeter. Here is a few of our more popular services…
Garage Door Installations
All our new garage doors are sourced direct from the manufacturers, including some of the biggest and most well-respected names in the industry. Our team of professional garage door fitters will see to it that every new or replacement set of garage doors is installed to the highest possible standard. Call today and see what we have in store.
Naturally, we do more than just fit new and replacement garage doors for our customers in Exeter. If your existing set of garage doors has been damaged in any way, we can also assist you there. We have decades of expertise between us that we bring to every repair job, from dented front panels to snapped garage door cables.
Roller shutter doors used to be the reserve of commercial clients, being installed in warehouse doorways and shop windows. Over the years they have become popular additions to domestic garages, albeit for the same reasons. They are great security devices, being resistant to all types of impact damage and attempts at forced entry.
The up-and-over garage door remains a popular choice among our Exeter customers, and we can understand why. It is the traditional British garage door, with a timeless appeal. At Alliance Garage Doors Ltd, we have fitted hundreds of these across the town, ensuring a great look and smooth opening mechanism every time we install one.
Sectional roller doors work much like an up-and-over model, but with a subtle difference. Instead of operating as a single panel, the sectional garage door splits into sections before sliding away into the garage's ceiling cavity. This allows it to open vertically, taking up less room on the driveway, while maintaining a visually-appealing look.
When it comes to fitting a side-hinged garage door, you will need help. The doors themselves – whether you favour a single or double-door model – tend to be heavier and can easily drop on the hinges if not handled correctly. Fortunately for our Exeter customers, we have decades of experience fitting side-hinged garage doors across the town.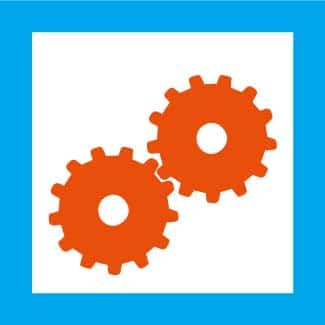 Many customers choose to install an electric garage door opener, allowing them to operate their doors with a handy remote control. At Alliance Garage Doors Ltd, we can adapt any existing garage door into an automated garage door, whatever their method of opening might be. Alternatively, we can install a new electric garage door from scratch, depending on your preference.
For garage door repairs and installations across Exeter, contact Alliance Garage Doors Ltd today.
Call us on 0800 328 1930 or 07760 784 283 to get your free, no-obligation quote.