Residents of Ashburton should look no further when searching for a quality garage door installation service in and around the town. Alliance Garage Doors Ltd has been part of the local industry for over 35 years. In that time, we have fitted up-and-over garage doors as well as sectional roller doors; and we have repaired roller shutter doors in addition to side-hinged garage doors. Whatever you need from us, you can expect a high standard of workmanship and unbeatable customer service.
Garage Door Services in Ashburton
As your local, reliable garage door specialists, we have much to offer the people of Ashburton. Here is a few of our more popular services…
Garage Door Installations
If you want a high quality garage door installation, you come to Alliance Garage Doors Ltd. No other garage door company in the Ashburton area offers as extensive a service as we do. From the initial assessment of the site to removing and disposing of your existing garage doors, our team is there when you need us.
If your garage door opening mechanism is jammed or damaged, you need somebody who can fix it for you quickly and successfully. Here at Alliance Garage Doors Ltd, we have a team of professional garage door technicians who can do just that. From snapped cables to malfunctioning automation, we can handle anything you have for us.
We install roller shutter doors at properties across Ashburton and beyond. Suitable for a range of applications, including shop fronts, warehouses, and commercial garages, they are also popular in the town for domestic garage owners. Our roller shutter doors are designed to resist impact damage and attempts at forced entry, making them an ideal choice for the security-conscious.
The up-and-over garage door is a familiar sight across Ashburton. Indeed, this style of garage door can be found in properties right across the UK. It has been around for decades and is showing no signs of losing its popularity. We have dozens of models available in stock, meaning there is always something that will appeal to you.
We install sectional roller doors from some of the country's top garage door manufacturers. These doors combine traits common to both roller shutter doors and up-and-over garage doors. The result is a multi-panelled garage door that rises vertically before folding away into the roof cavity of your garage. Attractive and effective, it is a popular choice.
We supply and fit side-hinged garage doors across Ashburton. These models are simple to install but require a professional touch if they are to be hung on their hinges correctly.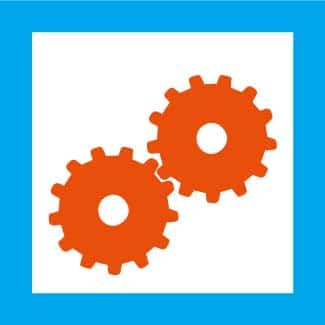 While all our garage doors are easy to operate, many Ashburton customers prefer the convenience that comes with electric garage doors. Being able to open or close your garage doors from the comfort of your own vehicle is a definite plus point. This makes them particularly popular among customers with security concerns or mobility issues.
For garage door repairs and installations across Ashburton, contact Alliance Garage Doors Ltd today.
Call us on 0800 328 1930 or 07760 784 283 to get your free, no-obligation quote.