Bodmin has been one of our favourite places to visit ever since we started trading in the region. Working out of our Newton Abbot office, we have regularly made the journey to nearby Bodmin, delivering, installing, and repairing quality garage doors across the town. From up-and-over garage doors and roller shutter doors to sectional roller doors and side-hinged roller doors, we have something for everyone. Available as manual or automated garage doors, call today to see what we have in stock for you.
Garage Door Services in Bodmin
As your local, reliable garage door specialists, we have much to offer the people of Bodmin. Here is a few of our more popular services…
Garage Door Installations
Alliance Garage Doors Ltd is one of the most well-established garage door firms currently serving the people of Bodmin. With almost forty years in the business and decades of experience between us, we provide garage door installations of the highest quality. We have hundreds of styles, makes, and models available for immediate purchase and installation by our experienced crew.
As well as fitting garage doors, our team also repairs them. With the experience we have in the trade, we quickly recognise most common garage door faults and have them repaired almost as swiftly. From broken cables and dented panels to misaligned runners and more, we have the tools, materials, and expertise to perform a first-rate job every time.
Roller shutter doors are used in all manner of situations from retail establishments to warehouses. Using them for your domestic garage makes perfect sense, given their reputation as security devices. Their metal slats are an effective defence against impact damage, while the roller shutter doors themselves are quick to install and simple to operate.
Up-and-over garage doors continue to be a popular choice among our customers in Bodmin, and it is hardly a surprise. They are the closest you get to a traditional British garage door, opening outwards and upwards as a single panel, before sliding into the ceiling cavity. A favourite for homes across the country, we have dozens of styles available.
Combining the benefits of both up-and-over and roller shutter garage doors, sectional roller doors have the same eye-catching appeal as their up-and-over alternative. At the same time, they open vertically before splitting into sections and folding away. This makes them a great choice for Bodmin customers with smaller driveways as they do not swing outwards like other doors.
Side-hinged garage doors tend to be heavier than our other models but, since they open outwards on fixed hinges, they are no less convenient to operate. We have a range of styles to choose from, including single and double-door models. Attractive to look at and easy to fit, many homes in the Bodmin area currently benefit from these doors.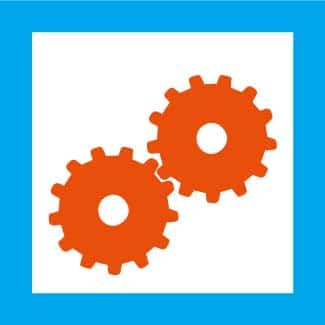 At Alliance Garage Doors Ltd, we are experts in garage door automation. Whether we install an electric garage door as new, or fit an automated garage door opener to your existing model, you are assured quality results. Automated garage doors offer safety and convenience to all our customers in Bodmin and the surrounding area.
For garage door repairs and installations across Bodmin, contact Alliance Garage Doors Ltd today.
Call us on 0800 328 1930 or 07760 784 283 to get your free, no-obligation quote.