Whatever you need in terms of garage door solutions in and around the Minehead area, be sure to give Alliance Garage Doors Ltd a call. We have been part of the local garage door industry for more than 35 years, building an impressive reputation across the town in the process. We install and repair roller shutter doors, up-and-over garage doors, sectional roller doors, side-hinged garage doors, and more. Call today to see what we have in stock.
Garage Door Services in Minehead
As your local, reliable garage door specialists, we have much to offer the people of Minehead. Here is a few of our more popular services…
Garage Door Installations
Nobody offers a greater selection of garage doors in Minehead than Alliance Garage Doors Ltd. All our models are available for immediate installation by our team of highly-trained, professional fitters. No matter what style you are looking for, we are confident that we will find something suitable for you in stock.
Our experienced garage door technicians are also available to handle garage door repairs across Minehead. They are quick to diagnose whatever is causing the problem with your garage doors and can resolve the matter almost as quickly. In the decades they have been part of the business, they have seen – and fixed – it all.
There are many reasons to invest in a roller shutter door for your garage but, for most of our Minehead customers, the key selling point is security. Similar to what you find protecting warehouse doors and shop windows, our roller shutter doors are resistant to impact damage and offer protection against break-in and forced entry attempts.
Many people think of up-and-over garage doors as the traditional British garage door, and we can see why. First installed in the 1930s, they have become a common sight in towns and cities across the UK. With their timeless look, sturdy front panel, and ease of operation, it is little wonder they have remained so popular.
The sectional garage door is a variation on both the roller shutter and the up-and-over garage doors. Split into multiple sections, the front panel opens upwards thanks to a tension-strung cable, being guided into the ceiling cavity by fixed runners along the wall. At Alliance Garage Doors Ltd, all sectional roller doors are cut-to-measure, ensuring a snug fit.
Many of our Minehead customers choose side-hinged garage doors. Available as double-door and single-door varieties, these models are robustly-built offering superb security for any garage. They are also easy to operate, swinging effortlessly outwards on their respective hinges. While less versatile than some other types, we have plenty of styles available to meet your particular tastes and needs.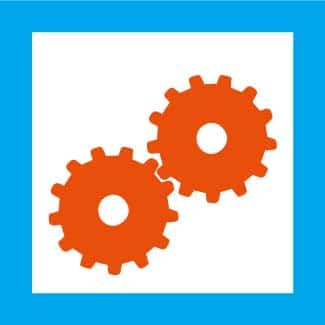 Garage door automation is a worthwhile investment for any Minehead customer. Whether you have a mobility impairment or are concerned about personal safety, opening your garage door from your car can be hugely beneficial. Of course, you may just enjoy the convenience! Either way, we can fit electric garage door openers to any make or model of garage door.
For garage door repairs and installations across Minehead, contact Alliance Garage Doors Ltd today.
Call us on 0800 328 1930 or 07760 784 283 to get your free, no-obligation quote.