For the best part of forty years, Alliance Garage Doors Ltd has been providing garage door repairs and installations to homes across the Tavistock area. We install roller shutter doors and sectional roller doors, as well as the more traditional up-and-over garage doors and side-hinged garage doors. Everything is sourced from the industry's top manufacturers, guaranteeing quality work for every customer.
Garage Door Services in Tavistock
As your local, reliable garage door specialists, we have much to offer the people of Tavistock. Here is a few of our more popular services…
Garage Door Installations
If you are a Tavistock resident looking for a quality garage door, then look no further. We supply and install all manner of garage doors to the highest possible standard. We have an extensive stock of garage doors at all times, so you are sure to find something that suits. If not, we will gladly order it for you.
If your garage door is damaged, you need professional assistance to get it working again. With decades of experience under our collective belts, the team at Alliance Garage Doors Ltd is there for you when you need us. Our technicians will quickly identify the fault as well as the best way to fix it, ensuring a fast, effective repair.
We install roller shutter doors across the Tavistock area, where they prove highly popular, thanks to their security benefits. Specifically, the horizontal metal slats that make up our roller shutter doors are highly effective against impact damage. This makes them an ideal choice for tradesmen who keep tools and other valuables in their garage overnight.
If there is such a thing as the traditional British garage door, it has to be this. Up-and-over garage doors are found at properties across the UK and it seems they will never go out of fashion. With their eye-catching appeal and easy method of operation, it is no surprise that they remain so popular in Tavistock and beyond.
Sectional roller doors also slide into a horizontal position, having been guided into the ceiling cavity. However, unlike up-and-over garage doors, their front panel splits into different sections. This also enables them to raise vertically before sliding away, taking up less space on the driveway area, while still retaining the look and strength of an up-and-over model.
Side-hinged garage doors operate in exactly the way that you would expect. Whether you choose a single or a double-door model, they are hung on sturdy hinges attached to the side of your garage opening. Since they swing outwards onto the driveway, they prove popular with customers who have a larger drive, as they benefit from the extra space.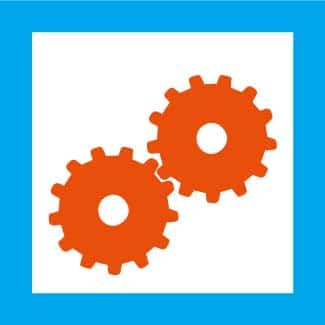 There is no single reason for choosing an automated garage door. Some of our Tavistock customers choose them because they have mobility issues, while others appreciate the security benefits. Still others simply enjoy the convenience. At Alliance Garage Doors Ltd, we can install a new automatic garage door or upgrade your existing set with an electric garage door opener.
For garage door repairs and installations across Tavistock, contact Alliance Garage Doors Ltd today.
Call us on 0800 328 1930 or 07760 784 283 to get your free, no-obligation quote.