Since 1982, the team at Alliance Garage Doors Ltd has been serving the people of Sidmouth with garage door repairs and installations of exceptional quality. We provide a host of services, fitting everything from roller shutter doors and up-and-over garage doors to sectional roller doors and side-hinged garage doors. Whatever ideas you have for you garage doors, give us a call and let us make them a reality.
Garage Door Services in Sidmouth
As your local, reliable garage door specialists, we have much to offer the people of Sidmouth. Here is a few of our more popular services…
Garage Door Installations
Effective garage door installations require a professional touch, which is why so many Sidmouth residents choose Alliance Garage Doors Ltd to handle the job. We provide a complete service, from start-to-finish. This includes supplying and fitting the door, of course, as well as removing and disposing of your existing model in an environmentally-friendly manner.
Our garage door technicians are also experts at identifying and repairing damage to garage doors. With decades of expertise between them, our crew can handle most garage door repairs. Whether it is a snapped garage door cable, a busted electric garage door opener, or a dented front panel, we can deliver a fast and effective garage door repair.
All our roller shutter doors are cut-to-measure to ensure a snug and secure fit. Comprising horizontal metal slats, their overlaid design makes them resistant to damage, making them an obvious choice for customers with security concerns. They also take up less space when opening and closing – perfect for Sidmouth residents with smaller driveways.
No other garage door provider in the Sidmouth area offers a higher standard of up-and-over garage doors than us. We have an extensive selection of models in stock, with more available to order, ensuring the perfect up-and-over garage door for your home. These traditional garage doors move smoothly into place on fixed runners, sliding into your garage ceiling cavity.
Sectional roller doors offer tremendous advantages to customers across Sidmouth and the surrounding areas. Combining elements of roller shutter and up-and-over doors, they open smoothly, sliding upwards before turning on runners to fit neatly in the garage's ceiling cavity. Attractive to look at and easy to operate, many of our customers appreciate the space they save on their driveway.
Whether you want a single or a double set of side-hinged garage doors, you have come to the right place. We have an extensive range of models available for our Sidmouth customers, ensuring there is something for everyone in stock. Easy to install and even easier to operate, side-hinged garage doors prove a popular choice in the town.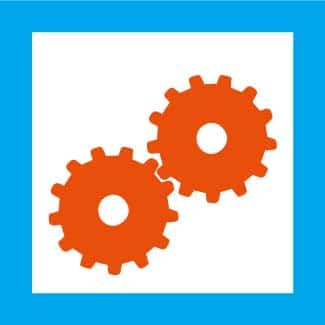 Electric garage doors are one of our specialities here at Alliance Garage Doors Ltd. Our team of specialists can install these doors from new, or they can adapt your existing garage doors to operate at the touch of a button. Customers across Sidmouth have benefited from the additional security and convenience that automated garage doors offer them.
For garage door repairs and installations across Sidmouth, contact Alliance Garage Doors Ltd today.
Call us on 0800 328 1930 or 07760 784 283 to get your free, no-obligation quote.