Our Dartmouth customers have been benefiting from our garage door solutions since we started trading in the area way back in 1982. Since then, we have earned a reputation for excellence across the town, one that we work hard to maintain. From roller shutter and sectional roller doors to up-and-over and side-hinged garage doors, we have something in stock to suit every garage.
Garage Door Services in Dartmouth
As your local, reliable garage door specialists, we have much to offer the people of Dartmouth. Here is a few of our more popular services…
Garage Door Installations
Whether you need a new door installing or an existing one replacing, it is a difficult job to attempt on your own. Be like our former Dartmouth customers and let Alliance Garage Doors Ltd handle the job for you. We have a wide selection available and decades of experience in fitting all manner of garage doors around the town.
Our team of skilled garage door technicians put the same effort into garage door repairs as they do into installations, and it shows. Whatever problem you are having with your garage doors, our crew will identify it and fix it. We have the components for all major garage door brands, allowing us to tackle any repairs we come across.
Roller shutter doors are not just for warehouses and shop fronts. More and more customers in the Dartmouth area and beyond are choosing them for their domestic garages. Citing the slatted design that offers protection against impact damage and the opening mechanism that saves on driveway space, it is difficult to argue with their decision.
Despite being the traditional British garage door for decades, the up-and-over garage door remains a popular choice among our Dartmouth customers – and who can blame them? It is a timeless look and the single panel doors still offer great resilience to attempted entry. At Alliance Garage Doors Ltd, we have dozens of styles in permanent stock.
Many of our Dartmouth customers are choosing sectional roller doors as an exciting alternative to their existing garage doors. They rise up vertically, saving valuable vehicle space on your driveway, before breaking into sections and sliding away into the garage's ceiling cavity. This opening mechanism is extremely popular combing qualities of up-and-over and roller shutter doors alike.
One of the easiest types of garage door to attach is also one of the most attractive to look at. Side-hinged garage doors tend to be heavier than other models, with a more robust construction. This is because they open (naturally enough) on a hinge rather than using a cable to support their weight.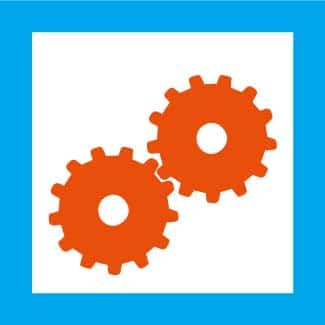 There are plenty of reasons that you might want a set of automatic garage doors for your Dartmouth property. Whether you have mobility issues or just like the convenience, having electric garage doors that open at the touch of a button is hugely beneficial. They also provide a greater level of security, which many of our customers find comforting.
For garage door repairs and installations across Dartmouth, contact Alliance Garage Doors Ltd today.
Call us on 0800 328 1930 or 07760 784 283 to get your free, no-obligation quote.