Our team of professional garage door specialists have been trading in the Okehampton area for more than thirty-five years. In that time, we have fitted and repaired hundreds of garage doors across the town and surrounding area. We source all garage doors and materials (including those for up-and-over garage doors, roller shutter doors, sectional roller doors, and side-hinged garage doors) from some of the trade's most well-respected manufacturers. This ensures a final product of the highest quality, installed by our experienced crew of fitters.
Garage Door Services in Okehampton
As your local, reliable garage door specialists, we have much to offer the people of Okehampton. Here is a few of our more popular services…
Garage Door Installations
When you instruct Alliance Garage Doors Ltd to handle your garage door installations, you are assured a quality service from start to finish. We attend your property to perform a full site survey, following which we help you choose the right door for you. Once fitted, we clean up after ourselves, including disposing of your old garage doors.
Our team of garage door experts are also well-experienced in dealing with garage door repairs. We have been fixing all manner of garage doors for almost forty years now, guaranteeing a fast and effective service every time. From snapped garage door cables to dented panel work, you can depend on us to handle it.
Often chosen for their security benefits, roller shutter doors are designed to keep people out. Popular for such a diverse selection of applications as store fronts, warehouses, and commercial garages, roller shutter doors are just as effective at protecting domestic garages across the town. Overlapping metal slats makes them particularly effective against impact damage.
By far one of the most popular garage door styles amongst our Okehampton customers is the traditional up-and-over garage door. This is understandable – the single metal panel that tilts outwards and upwards onto a horizontal plane is a timeless design. Familiar to most people in the UK and easy to operate, no wonder so many choose it.
We install sectional roller doors from some of the biggest and most-respected garage door manufacturers in the industry. Operating similar to both a roller shutter and an up-and-over model, sectional roller doors help you save space while maintaining a classic look for your garage door. They are extremely popular among customers with shorter driveways for that reason.
Side-hinged garage doors from Alliance Garage Doors Ltd come in several styles and models, offering plenty of variety for our Okehampton customers. One of the principle decisions to be made is whether you favour a single door or a double door model for your garage. Whichever you choose, these robust and sturdy side-hinged garage doors are built to last.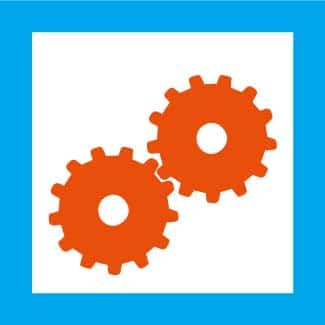 Many of our Okehampton customers choose to have automatic garage door openers installed on their existing set of manual garage doors. These devices allow them to operate their doors with a simple remote control, opening and closing them from the comfort of their cars. As well as upgrading existing doors, we can fit new electric garage doors from scratch.
For garage door repairs and installations across Okehampton, contact Alliance Garage Doors Ltd today.
Call us on 0800 328 1930 or 07760 784 283 to get your free, no-obligation quote.