We have been trading in the Teignmouth area for almost forty years now, bringing our expertise and experience to customers across the town. We install high quality garage doors (including roller shutter doors, sectional roller doors, up-and-over garage doors, and side-hinged garage doors) to domestic garages throughout Teignmouth. We also fit electric garage door openers to manual doors and perform essential garage door repairs. Whatever you need, we are only a phone call away.
Garage Door Services in Teignmouth
As your local, reliable garage door specialists, we have much to offer the people of Teignmouth. Here is a few of our more popular services…
Garage Door Installations
Every garage door installation from Alliance Garage Doors Ltd is performed by trained professionals with decades of experience between them. Combined with the doors themselves, which we source direct from the manufacturers, this results in a perfect garage door installation. From the initial survey to the final clean up, we do it all for you.
A broken garage door can be a frustrating experience. Whether the panels have been dented by some sort of impact, the opening mechanism has jammed, or your electric garage door opener has broken down, you want it sorted as soon as possible. Fortunately for our Teignmouth customers, we provide a fast and efficient turnaround on all garage door repairs.
Roller shutter doors offer safety and security to any garage, being designed to withstand impact damage and other attempts at forced entry. These doors are comprised of strong metal slats, overlapped to deflect damage. All roller shutter doors are cut to measure to ensure a perfect fit every time we perform an installation.
Many of our Teignmouth customers still choose the traditional up-and-over garage door and we can hardly blame them. Not only is it a classic design, these doors are popular for a reason. A single flat panel that slides outwards and upwards to rest in the ceiling cavity, they operate smoothly and with minimal effort.
Sectional roller doors operate in much the same way as up-and-over garage doors, using fixed runners to guide the metal panels into place. The difference is that sectional roller doors are just that – the panel is split into sections. This means they start to tilt into position higher up in the doorway, leaving more room on the drive.
Side-hinged garage doors are attached to the side of your garage opening and are available as a single door unit or a double door unit. Hung on heavy-duty hinges, they open effortlessly, despite their weight, making them easy to operate for any user. They have the benefit of being able to hang things from the inside of the door.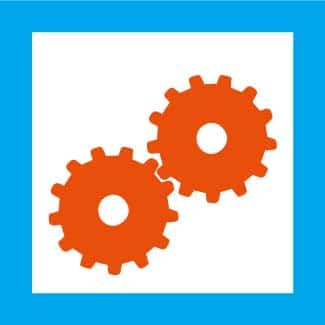 Many of our Teignmouth customers have upgraded their manual garage doors to automated electric garage doors over the years. It is a sound investment, offering greater security and convenience to any domestic garage. Ideal for customers with mobility issues, we can easily modify your existing door, or we can install an electric garage door from scratch.
For garage door repairs and installations across Teignmouth, contact Alliance Garage Doors Ltd today.
Call us on 0800 328 1930 or 07760 784 283 to get your free, no-obligation quote.