Here at Alliance Garage Doors Ltd, we have been helping the people of Barnstaple with their garage doors for decades. Providing both garage door repairs and garage door installations, we have earned ourselves a reputation in the area for quality work and impeccable customer service. From up-and-over garage doors and sectional roller doors to side-hinged garage doors and roller shutter doors, we have something for everyone.
Garage Door Services in Barnstaple
As your local, reliable garage door specialists, we have much to offer the people of Barnstaple. Here is a few of our more popular services…
Garage Door Installations
We have an extensive selection of garage doors in stock for our Barnstaple customers and even more available to order. All garage doors come direct from some of the industry's biggest names and are fitted by our team of professional installation experts. Whatever make or model you favour, you will find something to match at Alliance Garage Doors Ltd.
Our Barnstaple customers can also benefit from the high standard of our garage door repair services. With decades of experience in the industry, our team of garage door technicians can identify a range of common garage door faults as well as fix them. We are familiar with all types of garage door, ensuring a fast and effective repair service.
If you are concerned about garage security, you may wish to invest in roller shutter doors for your garage. These slatted metal doors slide up and down on a horizontal axle and are highly resistant to impact damage and other attempts at forced entry. They also take up less space, making them useful for customers with shorter driveways.
Barnstaple residents often choose up-and-over garage doors, as they are one of the most popular types available across the UK. These single-panel garage doors are lifted outwards and upwards, being guided to their open positions thanks to a series of casters and runners. An evergreen classic, ask to check out the models we have in stock.
Sectional roller doors have become increasingly popular among our customers in Barnstaple. They have the traditional aesthetic of a single-panel up-and-over garage door, but separate into sections as they open, each component sliding neatly away towards the top of the garage opening. We have several styles available for you to choose from.
Side-hinged garage doors open outwards, meaning they are most often chosen by customers with a long enough driveway to be able to do so comfortably. Available in a range of designs, our side-hinged garage doors are easy to install and easier still to operate. We can provide you with single-door or double-door models, depending on your preference.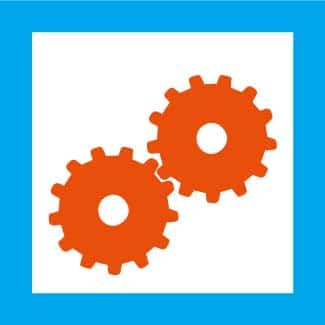 One of our most popular services among our Barnstaple customers is electric garage doors. It is a simple solution, but one that offers a range of benefits. Whether you have mobility issues, security worries, or just like the convenience, an automated electric garage door can help. We install from scratch, or we can upgrade your current garage doors.
For garage door repairs and installations across Barnstaple, contact Alliance Garage Doors Ltd today.
Call us on 0800 328 1930 or 07760 784 283 to get your free, no-obligation quote.