Alliance Garage Doors Ltd has been operating in the Brixham area for almost forty years, providing our customers across the town with the very best in garage door repairs and installations. Our team of professional and experienced garage door specialists deliver and install quality garage doors from some of the industry's biggest names. We install roller shutter doors and sectional roller doors as well as the more traditional up-and-over garage doors and side-hinged garage doors. Whatever you need from us, simply give us a call.
Garage Door Services in Brixham
As your local, reliable garage door specialists, we have much to offer the people of Brixham. Here is a few of our more popular services…
Garage Door Installations
We use only the best when fitting garage doors for our Brixham customers. Whatever type, style, or model you prefer, we will either have them in stock or we can order them direct from the manufacturer. All doors are fitted by highly-trained and well-experienced experts, who bring years of relevant expertise with them to every job.
In addition to garage door installations, we also handle all of your garage door repairs. Whatever is wrong with your garage door, our experts will be able to fix it for you. We have decades of experience fixing and replacing broken components across Brixham. Call the team today to have one of our team come and look at it.
Roller shutter doors are cut to measure to ensure a snug fit. This makes them a suitable garage door solution for any size of garage door. Constructed from strong, overlapping metal slats wrapped around a central axle, roller shutter doors offer tremendous security benefits. Check with us today to see what we have in stock.
The up-and-over garage door is probably the closest thing we have to a traditional garage door in this country. Their single front panel and smooth opening mechanism are a familiar sight on properties across the UK. In Brixham alone, we have installed hundreds of up-and-over garage doors for our valued customers across the town.
If you want a high-quality sectional garage door fitting to your Brixham garage, then you have come to the right place. These models open vertically, like other roller doors, before splitting into separate sections and folding away into your garage ceiling cavity. We have several styles and designs available in stock.
We install side-hinged garage doors in properties across Brixham and the surrounding area. These popular models swing outwards from the garage opening, making them a good choice for customers with larger drives. Sturdily built, side-hinged garage doors are easy to install and also easy to operate. This plays a large part in their popularity among our Brixham customers.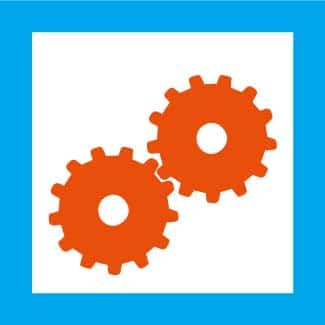 Whatever type of garage door you currently have in place, we can transform them into an automated garage door. All it takes is the simple addition of an electric garage door opener. These useful devices allow any garage door to be opened and closed at the touch of a button, all from the safety and comfort of your car.
For garage door repairs and installations across Brixham, contact Alliance Garage Doors Ltd today.
Call us on 0800 328 1930 or 07760 784 283 to get your free, no-obligation quote.