For more than 35 years, the crew of professional garage door specialists at Alliance Garage Doors Ltd have been helping out the people of Paignton. Whether you need us to install a side-hinged garage door or a roller shutter door, or whether you want us to repair a damaged sectional roller door or up-and-over garage door, we are here for you. With decades of expertise that we bring to every job, we are only ever a phone call away.
Garage Door Services in Paignton
As your local, reliable garage door specialists, we have much to offer the people of Paignton. Here is a few of our more popular services…
Garage Door Installations
At Alliance Garage Doors Ltd, we pride ourselves on the quality of our garage door installations. All our garage doors are sourced from some of the industry's top manufacturers and fitted by our own team of dedicated and experienced professionals. Between them, we guarantee a first-rate installation job, delivered to a flawless finish.
We provide fast and effective repairs for all of our customers in Paignton and beyond. Whether your up-and-over garage door has snapped a cable, or your side-hinged garage door has slipped its hinges, we can help you out. We have the tools, components, and materials to deal with any garage door repairs set before us.
Originally designed for securing shops, warehouses, and other commercial interests, roller shutter doors are being seen more often on domestic garages. They offer great security benefits, being made up of strong metal slates laid horizontally in an overlapping pattern. This protects against impact damage and attempts at forced entry.
Up-and-over garage doors offer any domestic garage a classic look. These doors have been in use since the 1930s and have been fitted at homes across the country. We have a wide selection of designs, makes, and models in stock, and are happy to help you choose the right one for you.
We install sectional roller doors throughout Paignton and the immediate area. These attractive garage doors can be fitted into any garage doorway, even those that have an arched opening. They are made up of separate sections that fold away into the ceiling cavity as the door is raised up onto it guiding rails.
Our side-hinged garage doors are easy to install, being hung onto a robust hinge anchored to the inside of the garage wall. Not only that, they are also easy to operate, requiring little effort to open or close. Due to them swinging outwards, they may not be suitable for properties with a shorter driveway.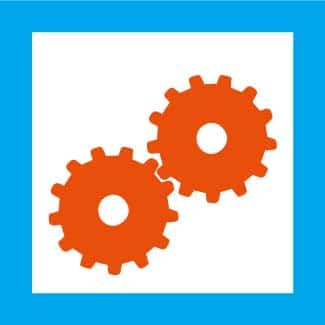 Many of our customers in the Paignton area choose electric garage doors. It is a practical addition to any garage, giving you the convenience of opening and closing your garage doors from your car. This comes in handy if you have security and safety concerns, or if you have mobility issues.
For garage door repairs and installations across Paignton, contact Alliance Garage Doors Ltd today.
Call us on 0800 328 1930 or 07760 784 283 to get your free, no-obligation quote.