If you are looking for quality garage door installations and repairs in the Tiverton area, then make Alliance Garage Doors Ltd your first (and only) port of call. After all, we have been delivering first-rate installations across the town for almost forty years, making us one of the longest-established garage door firms in the area. Whether you prefer up-and-over garage doors, sectional roller doors, side-hinged garage doors, or roller shutter doors, you can depend on us to install them for you to a flawless finish.
Garage Door Services in Tiverton
As your local, reliable garage door specialists, we have much to offer the people of Tiverton. Here is a few of our more popular services…
Garage Door Installations
We have installed hundreds of garage doors, of every type and style, across Tiverton over the years. We have our own team of experienced garage door fitters who bring decades of expertise to every job. This, combined with our massive selection of garage doors that we have in stock, ensures you get the installation that you deserve.
In addition to installations, we also repair your existing garage doors for you. Whatever your problem might be, our crew will quickly identify the fault before fixing it just as quickly. This includes misaligned garage door runners, broken and twisted garage door cables, dented metal panels, and more. You can rely on us to fix the problem.
Roller shutter doors have become a popular choice among Tiverton residents in recent years. Traditionally used more on commercial properties, domestic garages are seeing more and more of these roller shutter doors installed. They boast fantastic security qualities and are easy to fit, with all our roller shutter doors being cut-to-measure to ensure a perfect fit.
The up-and-over garage door is what most people would identify as the classic British garage door. A single panel that spans the entire opening, it opens outwards and upwards at first, being guided on casters by fixed runner. It then slides onto a horizontal axis, fitting neatly into the garage ceiling cavity. A timeless classic and still popular.
Sectional roller doors effortlessly combine both style and efficiency. From the outside, they look like your traditional garage door, but instead of a single panel, it breaks into sections (hence the name). These move vertically upwards before sliding away into the ceiling cavity. This motion takes up less space on your driveway – ideal for homes with a shorter drive.
Side-hinged garage doors are probably the easiest of all models to operate, swinging open as they do off a hinge fixed to the side of the wall. They are most popular among Tiverton customers with larger drives and come in a variety of styles. Of course, you get to choose whether you want a single or a double-doored model.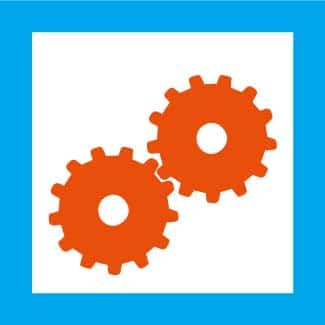 We have been fitting electric garage door openers for our Tiverton customers for almost forty years. They are very useful devices, allowing anybody to open and close their garage doors from the safety and comfort of their vehicle. Ideal if you are mobility-impaired, security-conscious, or if you simply enjoy the convenience of an automated garage door.
For garage door repairs and installations across Tiverton, contact Alliance Garage Doors Ltd today.
Call us on 0800 328 1930 or 07760 784 283 to get your free, no-obligation quote.