Alliance Garage Doors Ltd is a well-known name across the South West, with a trading history going back almost forty years. In that time, we have been helping the people of Topsham with all of their garage door repairs and installations. From side-hinged garage doors and sectional roller doors to traditional up-and-over garage doors, roller shutter doors, and more, we have you covered.
Garage Door Services in Topsham
As your local, reliable garage door specialists, we have much to offer the people of Topsham. Here is a few of our more popular services…
Garage Door Installations
All our garage door installations are performed by professional fitters. We have our own team of technicians, providing a complete, end-to-end service for all our Topsham customers. From assessing the site, to recommending the ideal door, and fitting it, we do it all. We even dispose of your old garage doors once we are done.
In addition to our garage door installations, we also provide the people of Topsham with a reliable garage door repair service. If your garage door will not open, or the panels have been dented, give the team a call. We will arrive promptly to identify the cause of the problem and work just as quickly to resolve the matter.
Our range of roller shutter doors offer significant security benefits to the people of Topsham. Constructed from strong metal slats wrapped around a central axle, they are easy to raise and lower into position. Their design makes them resistant to impact damage, making them a sensible choice for anybody with security concerns.
If there is such a thing as a traditional garage door, then surely it must be the up-and-over variety. Common to domestic garages throughout the UK, these doors are opened with the assistance of a tension strung garage door cable that helps to support the weight. At Alliance Garage Doors Ltd, we have many up-and-over models available in stock.
If driveway space is at a premium on your property, sectional roller doors may be the answer. While they share a similar aesthetic to up-and-over garage doors, sectional roller doors open vertically, only swinging outwards at the top of the door opening, where they slide in sections into your garage roof cavity.
Topsham customers can rely on us to deliver and install side-hinged garage doors of the very highest quality. All our models are built to last, being constructed from quality materials by some of the industry's most respected manufacturers. We have a range of styles on offer, including both double and single doored models.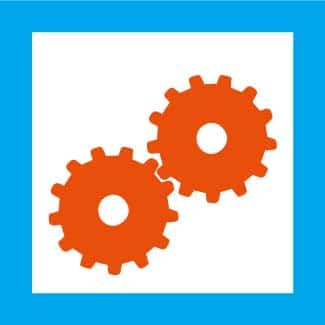 Our team of garage door technicians are happy to install electric garage doors from scratch for any of our Topsham customers. These convenient devices give you the convenience of operating your garage door from the safety and comfort of your car or home. They can be installed as new, or we can adapt your existing garage doors to suit.
For garage door repairs and installations across Topsham, contact Alliance Garage Doors Ltd today.
Call us on 0800 328 1930 or 07760 784 283 to get your free, no-obligation quote.