There are many homes in the Torquay area that have eye-catching and effective garage doors in place, thanks to the team at Alliance Garage Doors Ltd. We have been installing and repairing these doors for customers across the town and beyond for almost four decades. We fit up-and-over garage doors, side-hinged garage doors, roller shutter doors and more, including sectional roller doors. Whatever you need from us, we are only ever a phone call away.
Garage Door Services in Torquay
As your local, reliable garage door specialists, we have much to offer the people of Torquay. Here is a few of our more popular services…
Garage Door Installations
We source all of our garage doors direct from the manufacturers, which include some of the biggest names in the industry. This ensures you get a quality product that matches the high standard of service provided by our installation team. We deliver a complete end-to-end service from an initial appraisal to final clean-up and disposal of your old doors.
Garage door repairs are another essential service we offer to the people of Torquay. No matter what kind of garage door you have installed, you can depend on us to identify and resolve any common problems. These include snapped cables, twisted runners, dented panels, and so much more. Whatever the problem, just give us a call.
Many of our Torquay customers choose roller shutter doors for the excellent security qualities they possess. Made up of overlapping metal slats, they are resistant to impact damage and other attempts at forced entry. This makes them popular for a range of applications such as shopfronts, warehouses and, of course, domestic garages in the area.
We install up-and-over garage doors across Torquay and the surrounding area. All these doors come from well-respected manufacturers in the industry, ensuring quality for all our customers. Recognisable as the traditional British garage door, up-and-over garage doors remain as popular today as they ever were. Opening outwards and upwards with a smooth single motion, it is a timeless classic.
Sectional roller doors operate like a roller shutter door, opening and closing vertically in the doorway. As they reach the top, the sections separate and fold in on themselves, sliding neatly into the ceiling cavity. This means they can be fitted into any garage doorway, no matter the shape, while taking up less room on the driveway when opening.
We have fitted a large number of side-hinged garage doors around Torquay over the years. Available in single and double door models, they are popular across the town. They are heavier than most other garage doors, since they do not need to be lifted as part of their opening mechanism. This also ensures they are long-lasting.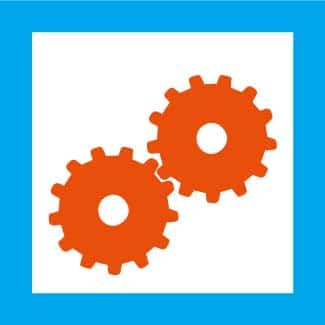 Any type of garage door can be adapted to an electric garage door. The simple addition of an automated garage door opener means you can control it with the touch of a button. At Alliance Garage Doors Ltd, we can modify your existing garage doors or install an automated version for you from scratch.
For garage door repairs and installations across Torquay, contact Alliance Garage Doors Ltd today.
Call us on 0800 328 1930 or 07760 784 283 to get your free, no-obligation quote.