For over three and a half decades, the team at Alliance Garage Doors Ltd has been assisting our customers in Yeovil with all of their garage door needs. From garage door repairs to full installations, we provide an end-to-end service that cannot be beaten. Whether you want an up-and-over garage door fitting, a sectional roller door repairing, or anything else, we are only ever a phone call away.
Garage Door Services in Yeovil
As your local, reliable garage door specialists, we have much to offer the people of Yeovil. Here is a few of our more popular services…
Garage Door Installations
Installing a garage door takes skill and experience. Fortunately for our customers in Yeovil, the team at Alliance Garage Doors Ltd has an ample supply of both. We will help you with every aspect of the process, from choosing the right garage doors for you, all the way to disposing of your old doors in an environmentally-sound manner.
We also help our Yeovil customers with their garage door repairs, quickly fixing all types of damage that you might come across. From misaligned runners and dented front panels to broken garage door cables and busted electric door openers, we can handle it all. We bring years of experience to each garage door repair job.
Roller shutter doors are often chosen by Yeovil customers concerned with security. This might be because they have an expensive car, or because they keep tools and other important items in their garage. Whatever the reason, roller shutter doors are an effective way to keep people out, thanks to their slatted design that resists all kinds of impact damage.
Up-and-over garage doors have been popular across the UK for decades and we continue to install and repair these doors across Yeovil to this day. It is not surprising that so many customers choose this type – after all, the up-and-over garage door is a classic look. With dozens of styles available, we can find the right one for you.
Sectional roller doors open vertically, splitting into their separate sections to slide away into your garage ceiling cavity. This means they take up less room on your driveway, while retaining the sleek and stylish look of a traditional up-and-over model. Many customers in the Yeovil area favour this combination of aesthetic appeal and practical functionality.
Our extensive range of side-hinged garage doors ensures there is something for every taste. These models are robustly built and easy to install, making them a favourite among our Yeovil customers. They are also simple to operate, whether you prefer the single-door or the double-door version. Our team of technicians ensure a first-rate installation every time.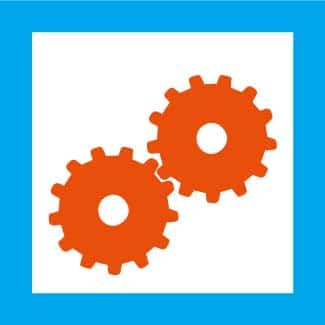 Electric garage doors are one of our more popular services in and around the Yeovil area, and with good reason. Whether you have mobility issues or security concerns, being able to operate your garage doors remotely comes in extremely handy. We can install electric garage doors as new, or we can take your existing doors and upgrade them accordingly.
For garage door repairs and installations across Yeovil, contact Alliance Garage Doors Ltd today.
Call us on 0800 328 1930 or 07760 784 283 to get your free, no-obligation quote.