We have been operating in the Totnes area for decades, providing quality garage door installations and repairs across the town since 1982. In that time, we have earned ourselves a reputation for excellence – one that we work hard to maintain. We install and repair all manner of garage doors (these include sectional roller doors, roller shutter doors, up-and-over garage doors, and side-hinged garage doors), promising a high standard of workmanship and a level of customer service that cannot be beaten.
Garage Door Services in Totnes
As your local, reliable garage door specialists, we have much to offer the people of Totnes. Here is a few of our more popular services…
Garage Door Installations
When you need a new replacement garage door in Totnes, make Alliance Garage Doors Ltd your first port of call. We offer an extensive range of types, designs, and styles, suitable for any property. We provide an end-to-end garage door installation service, covering everything from the initial survey to disposing of your old garage door.
At Alliance Garage Doors, we provide our Totnes customers with a fast and reliable garage door repair service. Whether you need a metal panel beaten back into shape or a garage door cable replacing, you can depend on us to handle the job. Our garage door specialists bring decades of experience with them to every job.
Of the many reasons to invest in a roller shutter door, the one most commonly cited is how secure they are. Originally designed for shop fronts, warehouses, and commercial garages, roller shutter doors are becoming ever more popular on domestic garages across Totnes. Cut-to-measure by our skilled fitters, we guarantee a tight fit every time.
We have an extensive range of up-and-over garage doors available to our Totnes customers. Comprising a single panel and door handle, these models are the traditional garage door found at millions of homes across the UK. Lifting upwards and outwards, they are guided into position on fixed runners to slide neatly into position.
Sectional roller doors share much in common with both roller shutter doors and up-and-over garage doors. They use the same guiding runners and tension-strung cable to ensure a smooth opening and closing mechanism. However, they only begin to fold into sections and slide away towards the top of the garage doorway. The ideal choice for the smaller driveway.
Side-hinged garage doors are probably the easiest of our models to operate and certainly among the simplest to install. Heavy-duty hinges are set into the wall on either side of the garage opening onto which the doors themselves are hung. With both single and double door varieties available, there is always something in stock for every Totnes customer.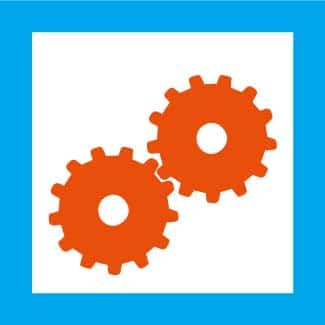 We are pleased to be able to offer automated garage door upgrades to our customers across Totnes. These are simple modifications in most cases, but they can make the world of difference to customers with mobility restrictions, safety concerns and more. We can also install electric garage doors as new, if you are looking for a complete replacement.
For garage door repairs and installations across Totnes, contact Alliance Garage Doors Ltd today.
Call us on 0800 328 1930 or 07760 784 283 to get your free, no-obligation quote.