Nobody delivers a more complete garage door service to the people of Plymouth than Alliance Garage Doors Ltd. Operating in the town since 1982 from our office in nearby Newton Abbot, we are one of the area's longest-serving garage door companies. We fit and repair up-and-over garage doors as well as side-hinged garage doors. We also supply and install roller shutter doors and sectional roller doors. Indeed, whatever you need regarding your garage door, you can depend on us to provide it.
Garage Door Services in Plymouth
As your local, reliable garage door specialists, we have much to offer the people of Plymouth. Here is a few of our more popular services…
Garage Door Installations
At Alliance Garage Doors Ltd, we are committed to delivering an end-to-end garage door installation service. We help you choose your new set of garage doors, deliver them right to your home, and fit them quickly and effectively. We remove your old doors, of course, even disposing of them in a way that will not harm the environment.
Garage door repairs are another speciality of ours. We have been fixing broken and damaged garage doors across Plymouth for almost four decades. Whether a front panel is broken, a lifting cable has been snapped, or an electric door generator is no longer working, we can help. From initial diagnosis to the final fix, we are here for you.
While traditionally a more common site on shop windows and warehouses, roller shutter doors are picking up momentum around Plymouth. Easy to fit and simple to operate, they offer excellent protection against potential break-in attempts. This is thanks in large part to their horizontal metal slats which are proven to be resistance to impact damage.
Up-and-over garage doors are probably the most popular types of door that we install, and with good reason. This is the classic British garage door you see fitted to garages across the UK. It is simple to operate and looks fantastic adorning any property. We have a whole range of designs and colours to choose from.
When you have sectional roller doors installed by Alliance Garage Doors Ltd, you know you will be receiving quality. The panels of these doors split into separate sections, allowing them to fold away a piece at a time. This gives you the appeal of a traditional garage door, while utilising an opening mechanism that takes up less drive space.
Side-hinged garage doors are a popular choice among Plymouth residents with long driveways (or, perhaps, smaller cars). Since they swing outwards on their hinges securely bolted to the garage walls, it can be useful to have the space for them to operate in. With many styles in stock, we can provide you with double or single side-hinged doors.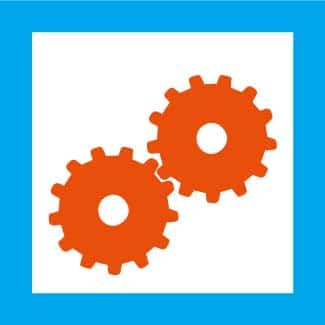 Electric garage doors prove a popular choice among our Plymouth customers. Some have mobility issues, some have security concerns, and some just like to be able to open their garage door at the press of a button. Whatever the reason, we can provide an effective garage door automation service for you – whether on new doors or existing ones.
For garage door repairs and installations across Plymouth, contact Alliance Garage Doors Ltd today.
Call us on 0800 328 1930 or 07760 784 283 to get your free, no-obligation quote.